Dog Training in Toledo, OH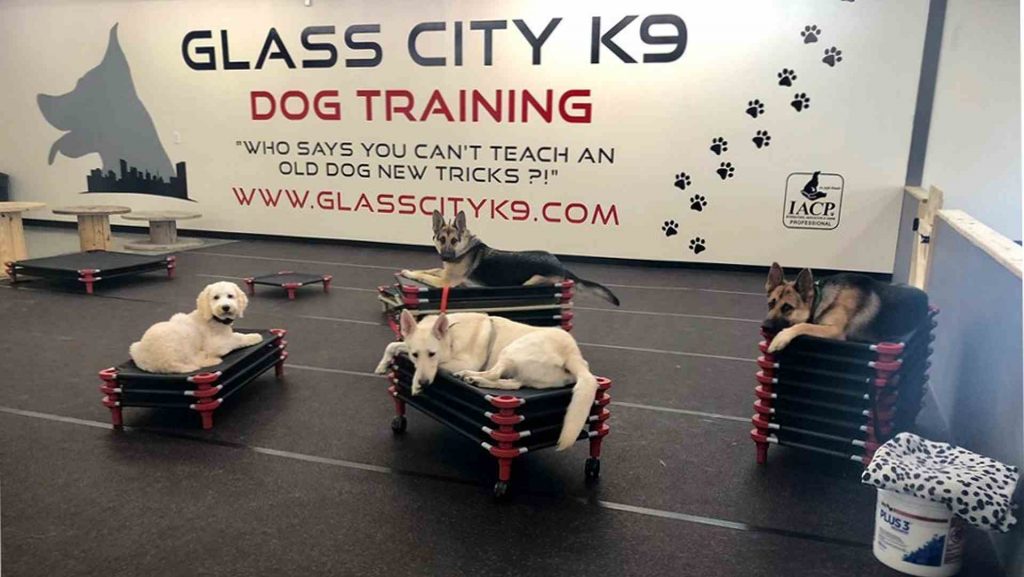 Our approach to dog training is different than other K9 training schools. Our objective is to train the owner to train their dog. This way, when you as the dog owner understand the principles that we use, you'll always have the ability to continue to train your pet on your own if you like.
We start with the basics and take things one step at a time. You'll notice that our training classes are personalized depending upon where your dog is behavior-wise. We'll also ask about what type of behavior modifications you want to see in your dog, whether your canine is older or he or she needs puppy training. So it's important for you to understand what goals and objectives you want your pet to achieve as an end result. But whatever results you want to achieve, all of our programs are designed to get results quickly – very quickly. Our canine training focuses on correcting dog behavior problems if that is an issue. But it's not all work – your dog will have a lot of fun in the process.
Glass City K9 LLC is the only dog training school in Toledo, Ohio that will train any dog, any breed, any age and still offer guaranteed results!
The basic goals that are included in all of our K9 classes are "discipline" and "socialization". It's important that your canine gets along with you, members of your family and also – other dogs, as well. The training your dog receives is one-to-one training. And we also show you how to work with your K9 so you understand the proper way to use commands and position yourself to get the best results.  Our canine programs vary in length from three, four, six and eight weeks in length, depending upon what your goals. As an added feature that makes us different, our dog boarding service has a special training feature called, "Board and Tune-up". This is a way to reinforce what your dog will learn in the classes.
Is it Ever Too Late To Start Training A Dog?
No, it is never too late. A dog can be trained at ANY age. As we like to say, "You CAN teach an old dog new tricks," and we it prove it every day. A big part of training dogs is interpreting dog behavior so there's actually a connection and a two-way form of communication. All of our trainers have the knowledge and experience to deliver results that you and your dog will love. Our experienced dog training experts know how to work with canines of all ages, breeds, sizes and temperaments. Our trained staff knows how to get long-lasting results very quickly. And that's exactly what our K9 training classes deliver. And we have puppy training to accommodate the youths!
Can All Dogs be Trained?
Dog owners come in for our dog training evaluation and the most common thing they say is, "But my dog is different!" Each doggie has his or her unique personality. But their characteristics that are common to all dog. We focus on these common characteristics and then apply specific training skills based on the specific behavior of your canine. We evaluate each dog on an individual basis and provide the techniques that will deliver the best results for your dog.
We believe that we have the best dog obedience training in the Toledo area, but that's something you have to determine for yourself. The best way to learn more about our dog training services is to schedule a free, no-obligation evaluation and find out if our dog training classes and services are right for you and your dog. We are located right in Toledo, Ohio on the east side of Douglas Rd just south of Central Ave. So we're easy to find. We look forward to meeting you and your pooch very soon!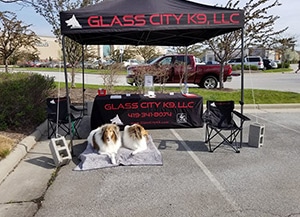 Let Us Train Your Dog!
Walking on the leash without pulling
Stop jumping
Correcting dog biting
Socialization
Boundary training (without fences and electric fences)
Basic commands
Advanced commands
Confidence building
Greeting properly
Over-excitement
Chewing
Potty training
Barking
Whining
Running away
Crate training
Begging
and many more…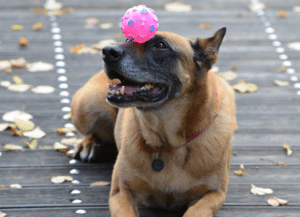 Dog Obedience Training
Off-Leash Training
Have total control of your dog completely off leash in any level of distraction
Aggressive Dog TrainingDistance sit, down, place
Off leash training for "heel" and "walking"
Our obedience school for dogs is something your dog will love. And it will build confidence in your K9~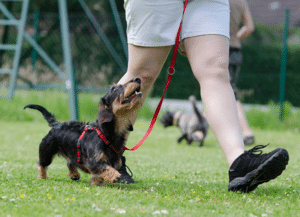 Puppy Training
Puppy potty training
Puppy Obedience Training
Crate training
Chewing
Jumping
Biting
Reward-based marker training
Basic understanding of obedience
Socialization for adulthood
Beginning to walk properly on the leash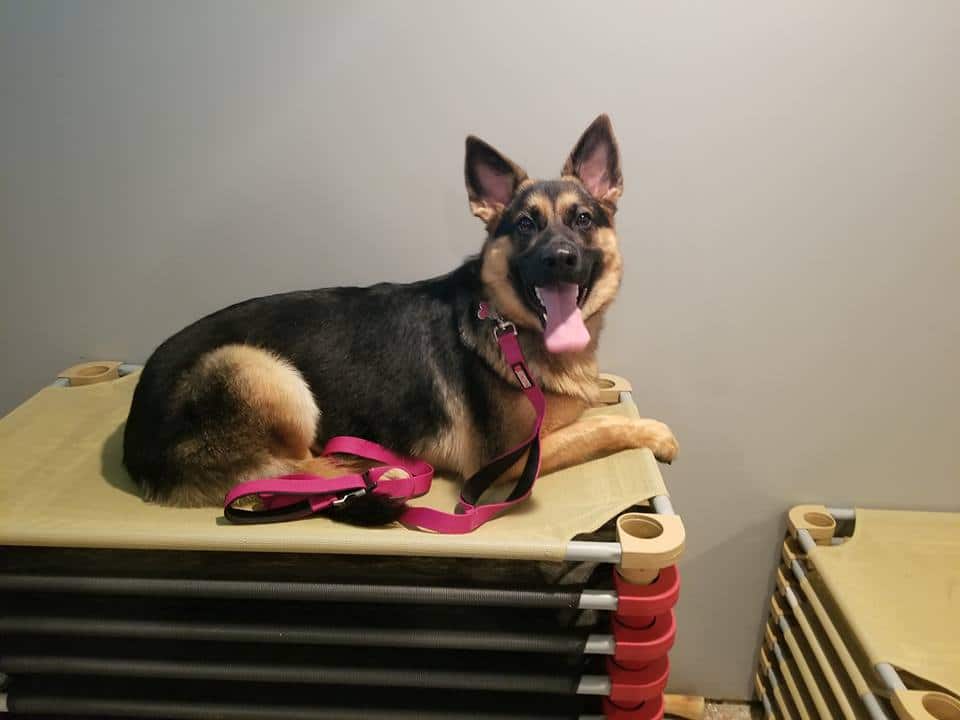 Behavior Modification
Fix any form of fear (dogs, people, animals, men, women, public places, etc.)
Fix any form of aggression (people, dog, animal, cats etc)
lack of socialization problems (usually shows in forms of fear and aggression)
separation anxiety
lack of confidence
dominance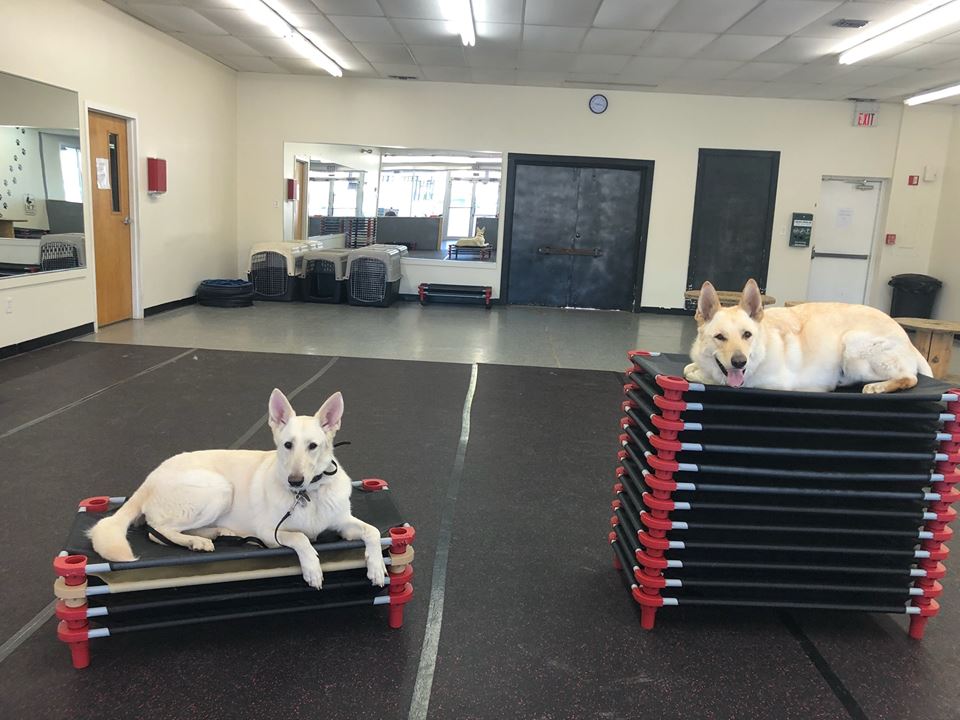 Trick Training
Walk through legs
Bounce off walls and objects
Reverse
Stand
Spin
Reverse circles
Speak
Rollover
Play dead
Walk under legs
Beg (say please)
GET A FREE DOG TRAINING EVALUATION
Tell us a little about you and your pet and we will contact you right away! And don't worry, we won't spam your email!