Dog Boarding & Training Services In Toledo OH
TESTIMONIALS
What Our Customers Say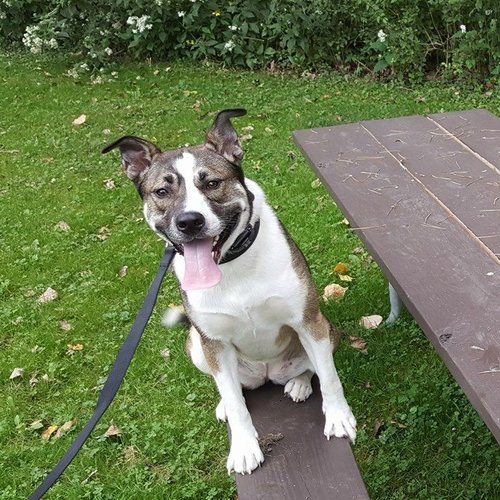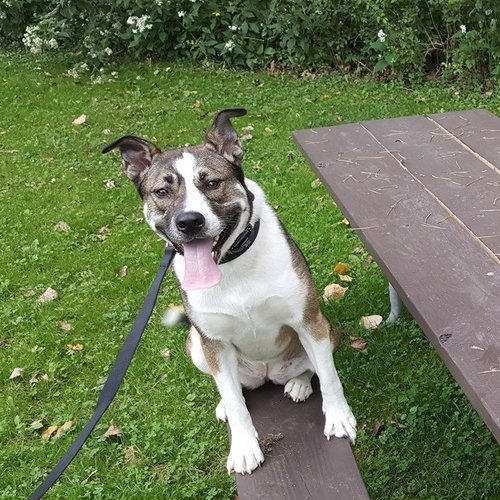 Phoebe enjoying the weather during one of her training sessions
I found Glass City K9 on Facebook, contacted David and within 48 hours we had our first consultation. Less than a week later we had our first lesson. By the third lesson (out of six), Phoebe was already a different dog. She was walking well on a leash, responding to commands, and holding a place around other distractions. We finished all the lessons and I couldn't be happier with the dog she is now. Over Thanksgiving, my extended family had nothing but good things to say about her and how well behaved she was! Phoebe was such a mess before David, I never thought I'd be able to take her to public places or even walk her on a leash without her pulling. Now I can take her anywhere and we are even working on off leash walking! I would highly recommend Glass City K9!
- ELIZABETH SZYMANSKI -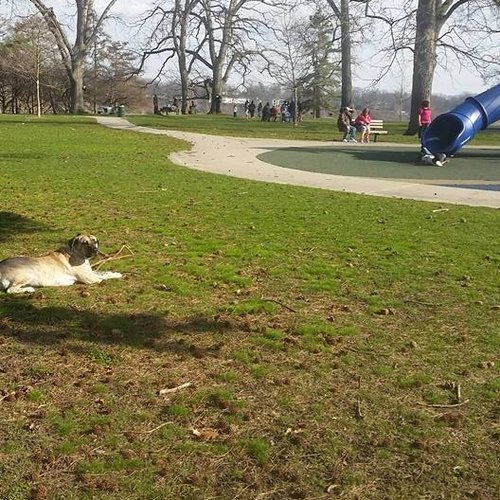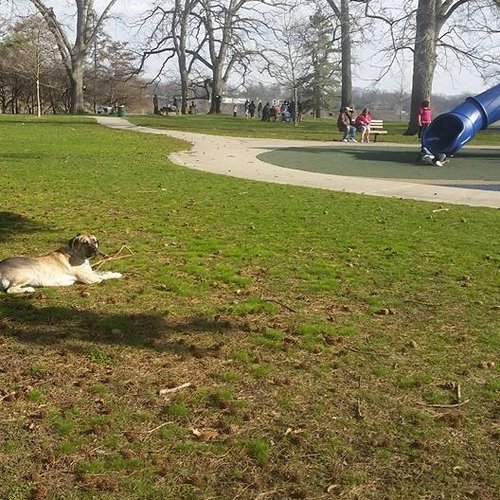 "...She stayed in her place for 10 minutes even with kids running around her! Three weeks ago this would've never happened!!!!" - Joann
David was amazing with my mastiff mix! Before training, my family and I weren't sure how to handle such a headstrong dog. She only knew sit. There is still work to do but she showed so much improvement after 2 sessions! He was always available for questions by phone and he helped me to build my confidence so our family can start to grow a healthy attachment to her! Thank you so much and we look forward to working with you in the future!!
- JOANN JO JAKEWAY -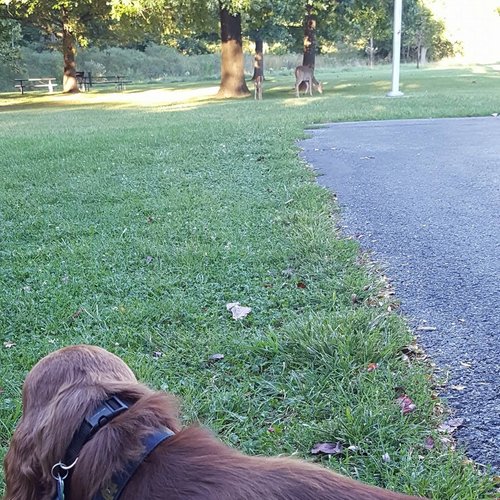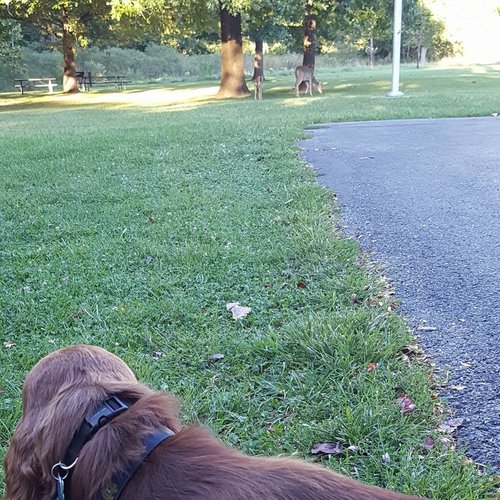 Brewin remains calm now when he spots a deer
We have had dogs for more than 20 years and Brewin by far is the most stubborn yet. He is now 15 month old Irish Setter who is following commands, walking on a loose leash and fun. He is still a happy, energetic Irish but David's training methods are effective and taught us how to communicate with positive results. Love the results!! Highly recommend Glass city k-9!
- MARYBETH COURTNEY -
GET A FREE DOG TRAINING EVALUATION
Tell us a little about you and your pet and we will contact you right away! And don't worry, we won't spam your email!